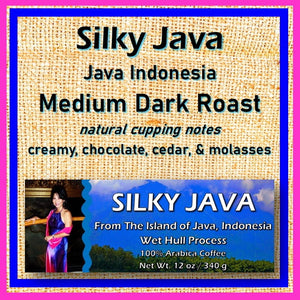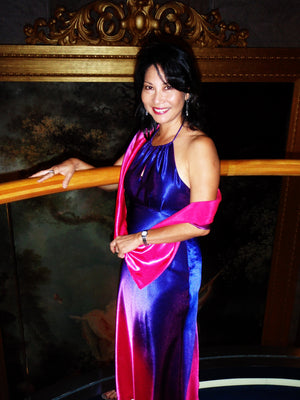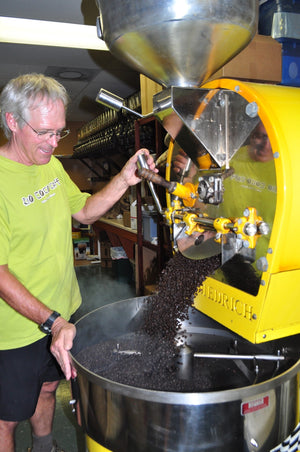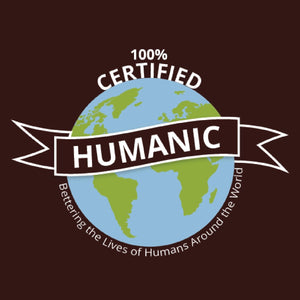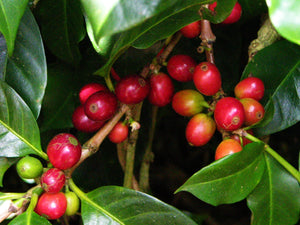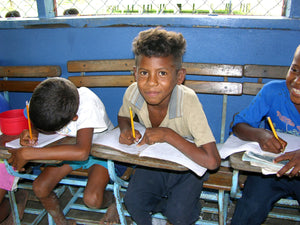 Product image 1

Product image 2

Product image 3

Product image 4

Product image 5

Product image 6

Product image 7

Wet Hulled Process
Limited Supply / Seasonal
Cupping Notes: creamy chocolate, cedar & molasses
    Dutch farmers brought coffee to the island of Java in the 17th century, and began importing this coffee to Europe. As a result, the geographical name "Java" has become a synonym for coffee.  
Like many Indonesian coffees, our Silky Java has deep rich tones, low acidity, and a very, very smooth flow over the palate. We all are impressed with the silkiness of this coffee- in fact two of our roasters here at our Vero Beach Roastery when asked for an adjective to describe this Javanese coffee replied "silky". Thus we now are very happy to offer you Silky Java coffee.
I looked for an image to bring this adjective to life on the label. After a few moment of searching though my extensive photographic library, I suddenly realized that there was only one image that would convey the feeling of this Java coffee on the palate.
It is a photo of the President of Rio Coco, Laura Uyeda Bagby, which was taken a few years ago aboard the MV Century during a study tour cruise in the Mediterranean, where we visited many Biblical sites in Italy, Greece and Turkey. 
 Laura's personality, her athletic abilities, her dancing, and her simple movements around the café and our home exemplify this concept of "Silky" and this photo puts its all into focus.
At the same time, Laura is a "Wanki Girl" (Wanki is the Miskito name for the Coco River wshere our school project is located).  She is one of the few Americans who speak the Miskito language. Here she is chatting with some of our students in Kiwastara.
She is very accustomed to wearing her "silky" rubber boots and walking through the mud of our school district.
Yes, this is the President of Rio Coco Inc.