Living In The Spiritual World (Volume 2)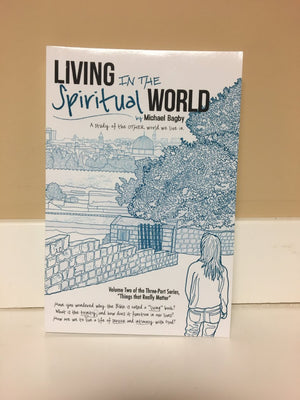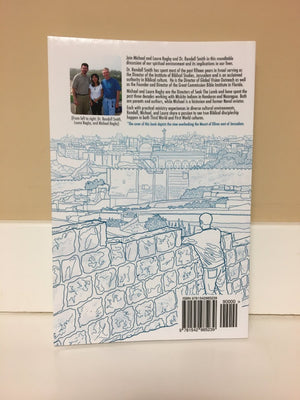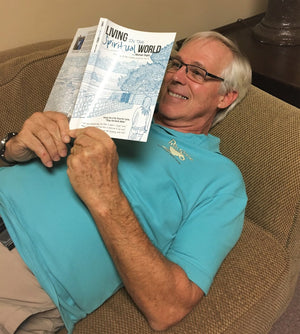 Product image 1

Product image 2

Product image 3

           Most of us are taught to trust what we can see, smell, hear, taste, or feel. If it doesn't fit into any of these categories, then it probably does not exist. Then something extraordinary happens and we are suddenly aware that there is another world that we are living in- The Spiritual World. We sense the reality of this place, we long for eternal purpose and existence, we witness things that don't conform to the physical laws of our natural world.
          Throughout history, mankind has explored this world, and sought to discover connections between the natural world and the spiritual world. Many have sought an understanding and connection with the Creator of our Universe. Religions have formed as a result of mankind's attempt to understand and manipulate this other world we live in. Years ago, God revealed Himself personally to an individual named Abraham, who became the father of a nation of desert nomads who eventually settled in the land bridge between Africa, Asia, and Europe. God revealed Himself to the Jews, and gave them His principles for living. Eventually God took on human flesh and lived among us, so that we would not have any misunderstanding who He was, and why He desired an intimate relationship with us. Since then, there has been millions who have been touched by God, and have been given their citizenship in the Spiritual World. They have become members of God's family, and recognize the temporary nature of the natural world.
         Living In The Spiritual World is a lively discussion between three principle individuals: 1) Dr. Randall Smith -an acclaimed archeologist and Biblical Culture expert, who has lived and worked in Israel most of the past three decades and taken groups on study tours in Greece, Turkey, Italy, the and other sites in Europe. For many years Randy trained all of the guides of the Israeli Ministry of Tourism; 2) Laura Bagby- an aerobics instructor, social worker, hair stylist, founder of the Rio Coco Cafes in Florida and Honduras, and mother of four; 3) Michael Bagby- a historian, Naval Aviator, and founder of a school project in Central America. These three bring a very practical perspective to Living In The Spiritual World because of their life experience of working in projects in the Third and Fourth World.
          Living In The Spiritual World covers topics such as angels and demons, the veracity of the Bible, understanding the Bible in its cultural context, how God reveals Himself through three distinct personalities, why humans are God's favored creation, and what is the mission that God has given us. Most importantly, we hope these discussions will develop a deeper understanding and intimacy with God that will propel us all through our lives in The Spiritual World.